Blurb:
A werewolf and a vampire, forbidden love. What could go wrong?
CHRIS, a werewolf on the run from his abusive clan, hides in a vampire house. ALEC, a vampire who has comfortably lived in the house for years, has no intentions to ever leave it.
Their connection is obvious from the first time they meet. But the house rules are strict, werewolves and vampires can not date. Unable to fight their attraction and unwilling to leave, they instead choose to hide their love.
Then Chris' old clan finds him and takes him back. Will Alec ever see Chris again?
When Kia told me the new book was out and ready for a blog spot, we talked about what to put in the post. As you know, I like things a bit different and we hit upon the idea of a parade of sexy vampires and weres, so here they are. I hope you like them
Hi people, for my newest book, Disturbed Connections, which is a romance story with a vampire and a werewolf Nephy asked me to list some of my favourite vampires and werewolves. Soooo... Here they are!
This is not just one vampire, they are 2 vampires. The movie is called Moonchild and is a Japanese movie. The two main actors are Gackt and HYDE, yep, the vocalists. The story is sweet and sad and they just make it work. If you love sweet scenes, smoldering looks and guns, this is totally something you should watch!
Also, check out the main song of the movie:
I'm slightly cheating since Gackt doesn't technically become a vampire until the end of the story, but we'll just ignore that ;)
A girl this time, this woman makes me wish I could wear clothes like hers. She is soooo sexy! Of course I'm talking about Selene from underworld.
The jump at the start of the first movie is probably one of the sexiest things I've seen. I LOVE that part! And I'm a sucker for light eyes and dark hair.
Musical and sexy. Lestat from Queen of the Damned. I'm not that much of a fan of the Interview with a Vampire version but give me this guy any time!
Now for the other half, werewolves, which wasn't half as easy as the vampires.
The first one doesn't have many pictures as it's from a book, but it's Anton from Bite/Bitten written by Sean Michael. His werewolves are perfextly sexy and growly and totally domineering. Hot, sexy and a temper. This guys always gets my blood going.
A slight cheat as this is actually pre-werewolf but I can't keep him from this list. I don't think this guy needs much introduction:
Yep, it's the long hair that put him in this spot ;)
I keep cheating this, don't I? Well, this time it's for another good reason. The third one is a split tie between two Vampire Diaries werewolves, Tyler and Hayley. Both are strong-minded characters and I really like them.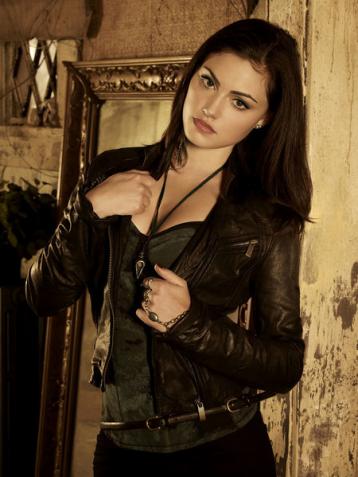 But even with all these people around, I think I still love Chris and Alec best, long haired beauties with so much attraction they really can't obey the rules any more.
Thank you for this spot Nephy, I hope you all enjoyed the collection!
Now you should go check out Disturbed Connections and meet Alec and Chris for yourselves. You can get it from
Kia Zi Shiru is a Dutch girl who did her bachelor studying English and Creative Writing in the UK but has now returned to the Netherlands to do her masters. Amongst her interests she finds writing, reading, doing research and learning different languages (including but not limited to: English, Dutch, French, German, HTML, Java, PHP and Assembly). Her writing and reading habits include books with Young Adults, gay themes, strong female or minority characters and fantasy elements (more often than not all at the same time).
You can find me: